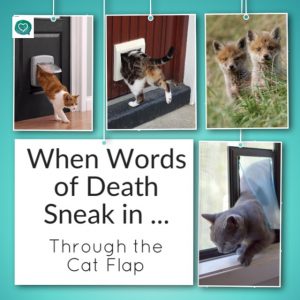 Have you ever had the thought, "Where did that behavior or attitude come from all of a sudden?"  When our children seem to be out of control "all of a sudden," it is wise counsel to go back to the basics.  For us this often included bumping up our couch time, checking the quality of our instruction, and making sure we were consistent in our follow-through.  One of the basics that is often overlooked though, is our speech.  We need to take inventory of our words, both the words we think and those we say aloud.
Catch for us the foxes, the little foxes that ruin the vineyards, our vineyards that are in bloom.  Song of Solomon 2:15
A vineyard that is in bloom means the flowers are there, showing promise of the fruit developing.  Little foxes running through the vineyard leaving a path of destruction behind them are not just causing damage today but for the future fruit too. This is an instructional picture for us as parents.  What are the little foxes running through the vineyard of our family's daily life?  Could our words be part of those little foxes?
What do words of death look like?  Jude describes godless men in verse 16 as grumblers, fault finders, boasters, and flatterers.  Sound familiar? Complaining words, critical words, prideful words, and manipulating words are all words of death.  These have all been a part of my parenting vocabulary at times and have never produced good fruit.  As with the little foxes, these godless men had "secretly slipped in among you" Jude 4.  Our words can either bring life and fruit in our children's hearts, or death and devastation.
Where will we find these little foxes?
On TV – Cartoons and other shows often depict this type of speech.
In books that come home from the library or ones given as presents
In conversations with friends and acquaintances
And even in our own attitudes, speech, and actions. Ouch!
Be intentional about what your children read or watch.  When you catch words of death masquerading as little foxes, don't avoid them – talk about the words and attitudes you see and read about.  Explain the consequences of using such speech.  Offer alternative, life-giving words. Confess your own struggles and mistakes and seek forgiveness from your children when words of death slip from your mouth.
What are some little foxes that have slipped into your home? Identify them and shoo them out the cat flap, then stand guard lest they try to sneak back in – for they will try!
Bring back those words of life! 
Linda and Jeff Gage have 4 children ages 16 to 23.  They have lived in New Zealand and Missouri and are now living in the heat and dust of Riverside, California.  Jeff is a Professor of Nursing. Linda is transitioning from homeschool teacher back to nursing, working with new mothers and babies. They have used GFI principles in their own family from the birth of their first child and have mentored many families over the years through teaching classes and providing Contact Mom support. They are now also using the principles to support young and at-risk parents.