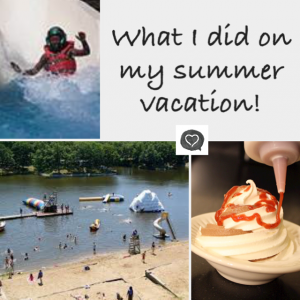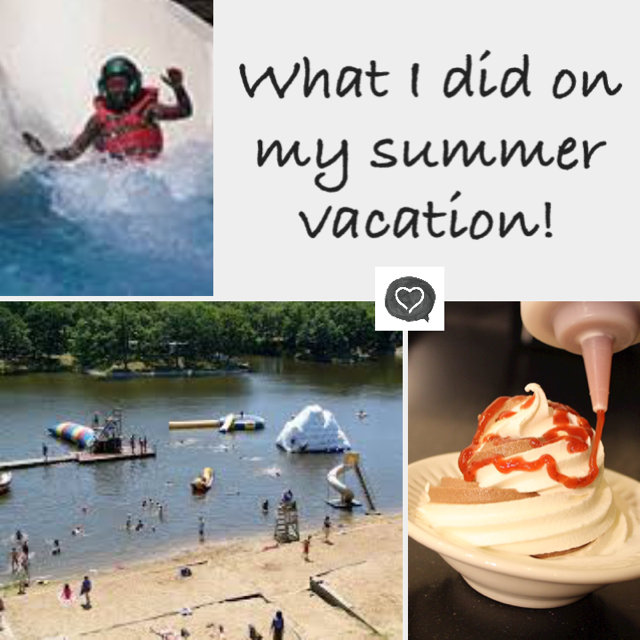 I went to Family Camp!  With only a couple of weeks before it started, surprisingly, I was booking a flight to St. Louis to attend my first National Conference!  What a great four days!
Have you been to Family Camp?  If not, save the 2019 date and start saving up for an INCREDIBLE time of fellowship with like-minded parents, making new friends, and basking in some awesome teaching by people who love the Lord and love their families!  You will not leave the same.  My soul was refreshed and encouraged – and my kiddos are in their twenties!
This year's theme was "All the Places We Can Go!"  Each day included general sessions that all ages attended.  Don't worry – there was plenty of space for littles to play on their blankets or chill in their strollers!  After the session, parents dropped their kiddos off in children's classes staffed by some of the most amazing teens and young adults I've met!  They love your children and reinforce the principles you are teaching at home.  And if you're "working on it," no worries – they understand and won't judge!
Afternoons were set aside for family time.  My favorite afternoon?  Camp Chat.  Couples with years of GFI experience "manned" picnic tables where you could sit and ask questions or just listen in and glean from their wisdom.
Evenings included another general session and fun events for everyone.  This year's highlight was celebrating Mr. and Mrs. Gary Ezzo's  50th wedding anniversary!  September 14th was the date to celebrate the beginning of a family that would change the world!
Joey and Carla Link brought their Parenting Made Practical bookstore to the conference.  Wow.  Books, Mom's Notes, Growing Families DVDs and workbooks, Contact Mom CDs … there was something for everyone!   Since these resources were vetted by like-minded families, you could safely choose any of them.  Many thanks to the Links and their friends for bringing their online bookstore to life!
Meals were delicious and even the food allergy people (that's me!) were able to leave with full tummies.  Did I mention the ice cream machine?!
Lake Williamson is a beautiful retreat center with a peaceful atmosphere that can only be attributed to the Holy Spirit's loving presence.  Once I was on the property, my spirit instantly relaxed and felt quite at home!
Many thanks to all those who contributed to this year's Family Camp!  May the Lord bless you for the time and energy you invested in making an awesome four days for myself and everyone who attended!
Check out all the info on next year's conference here:  https://growingfamilies.life/2019-national-conference-home-page/?rq=National%20Con
Hope to see you there!
Glen and Jerrine Hicks have been married 32 years and live near Sedalia, CO.  They have two adult daughters and one son-in-love.  Jerrine's idea of a perfect day would include a pot of PG Tips tea, some dark chocolate, a Jane Austen movie, and time reading Martyn Lloyd-Jones, Jerry Bridges, Emilie Barnes or L.M. Montgomery.  She loves couchtime with her Glen.  She is an introvert.  😉  The Hickses have been involved with Growing Families since 1996.