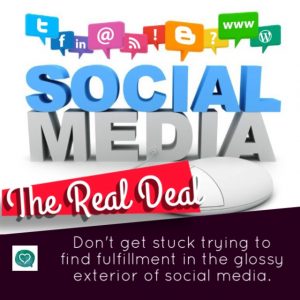 Rich and I have been on this parenting journey for nine years.  We've learned a lot from many people who have gone before us.  We've stayed up nights tending to sick kids and prayed many prayers for our children's hearts.  We've persevered through stubborn wills that didn't want to submit to parental authority and taken a hard look at our own sin through the looking-glass of our children.  We've seen a lot in a short time and discovered pretty quickly that being a parent is not for the faint of heart.
Now, don't get me wrong.  Parenting is also one of the most fantastic, rewarding, and beautiful adventures we'll ever have the privilege of experiencing.  Looking into the eyes of each newborn child.  First smiles, first steps, first birthdays.  From baby talk to piano recitals.  Belly giggles to family vacations.  The blessings God has given us through our parenting journey are too numerous to count.
One of the most valuable things we've acquired through it all is the gift of like-minded friends to walk alongside us – in the trenches – sharing successes and failures.  The other day I sent a message to my close friends about how my 3-year-old had just helped herself to macaroni and cheese, petrifying it beyond recognition in the microwave while I was upstairs cleaning bathrooms.  My hashtags read: #outsidethefunnel #toomanyfreedoms.  Even though I was embarrassed and convicted at my lack of attention, it felt so good to reach out to some friends who would understand.
The point is, we NEED community.  God has created us to enter into relationships with other human beings on every level – at school, at work, at church, in marriage, in family – the list goes on.  He did that because He knows it's the best way for us to get through life.  When we don't recognize God's design for relationships, we can get overly involved at looking at what seems like neat, clean, perfect lives on Facebook or Instagram.
Instead, I would encourage you to find some REAL people.  People who are doing some things right and some things wrong.  People who can lift you up and help you see your weaknesses.  People who know you and stay anyway.
We've been blessed to be a part of parenting classes where we formed these kinds of friendships.  Now we're creating platforms for other families to find those same relationships to celebrate the victories and throw each other a line on the hard days.
Don't get stuck trying to find fulfillment in the glossy exterior of social media.  Find the real deal in real people in real life.
Julie Bame is wife to Rich, mom to three beautiful girls, a Contact Mom for Christian Family Heritage, and Worship Coordinator at North Clinton Church.  Rich and Julie are passionate to see the Kingdom come in all of life, but especially so in marriages and families.  They count it a great privilege to walk the journey of parenting with anyone who will join them.