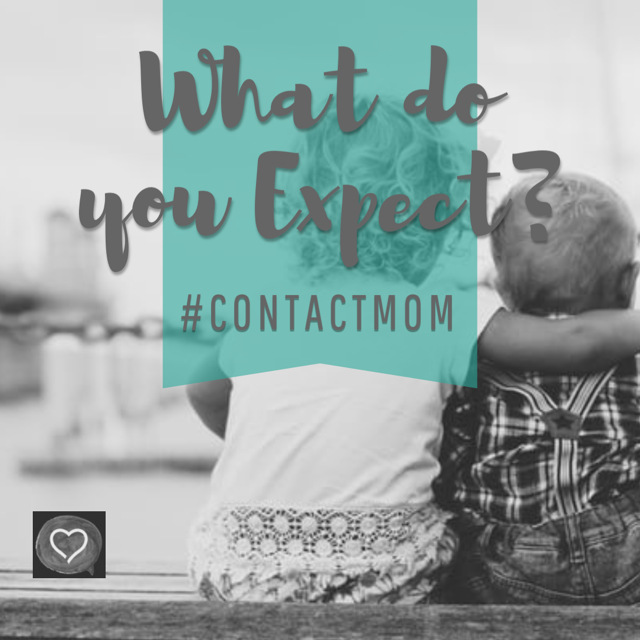 Our culture today encourages children to be isolated, self-focused, and entitled.  In many ways, the digital age has not done any favors for parents.  What about you?  What do you expect?  Are you allowing your children to be carried away by the trends of our culture or are you actively planning for a better result?
We have been parenting intentionally (albeit imperfectly!) for 11 years using the Growing Families International parenting materials.  These curricula are based on the Biblical principles God has laid out for marriage and family.  Although no curriculum is perfect, God's Word is perfect and we should be seeking advice which is founded on the Bible.  Anything worth doing is worth doing well – which means parenting is going to be hard sometimes.  Really hard.  However, after a decade of doing the hard things, we are beginning to see and experience the good fruit of that labor in our family.  Much of that fruit is a result of the expectations we've had all along for our children.  What are you expecting from your children?  Kids will rise to the level of expectation placed on them so don't be afraid to set the bar high, Mom and Dad.  Consider the following:
Do you expect your children to spend several hours happily singing and ministering to people at a nursing home?  Start now by training them to have self-control at home, at church, in the grocery store, at school, EVERYWHERE.  This is a gift that keeps giving – self-control will serve your children now and for the rest of their lives.  Even more important, they will be a blessing to others as well.
Do you expect your children to worship through singing and comment on the sermon after Sunday morning services?  Start now by modeling.  What your kids see you do in worship will be the main way they learn to worship themselves.  Be transparent and truly enter into worship and singing.  Listen intently to the sermon and talk about what you learned afterward.  If you want your kids to think, and one day own their faith, show them how.
Do you expect your children to serve their siblings without prompting?  Start now by asking them ways that they might want to be served.  Ask them to pick one thing on that list that they can do for a sibling.  Pretty soon you'll notice them spontaneously serving one another daily.  You'll even catch them buying gifts for one another or pitching in a few pennies to help a sibling buy an item they've been saving for.
Do you expect your children to ask for ways they can clean, organize, and bless the family home on their first day of school vacation?  Start now by requiring them to be a part of completing the household tasks WITHOUT pay.  Serving the family as a team builds up a servant's heart and empathy for people.  You won't believe how much kids LOVE to help out.  Don't rob them of the blessing of serving the family!
Do you expect your children to ask for ways they can earn extra money?  Start now by showing them the value of a dollar by working for a specific wage and high expectations of the level of work that is done.  Don't hand everything to your kids, thinking that you are being loving by showering them with the latest gadgets that caught their eyes. This seems to be another trend of the current generation.   Make them work for it!  Kids need to learn that they have to work hard to earn a living.
Do you expect your kids to give their seat to an older person when they enter the room?  Start now by explaining the difference between children and adults, emphasizing that they are not peers.  Our kids should have respect for those who have earned knowledge, wisdom, and understanding through life experiences.  Respect for age is becoming a lost virtue in our culture.  Don't let that happen in your family.  All people are made in the image of God and should be honored for that alone.  Everyone can honor their elders and it doesn't cost a thing.
Do you expect your kids to come to you when they are teenagers and young adults with their struggles?  Start now by teaching them that God has designed parents to be in authority over children for their own good.  They will avoid so many heartaches and pitfalls by recognizing wisdom and seeking it in their parents and other trusted adults as they grow into adulthood.  They'll also learn how to obey God by first obeying you as parents.  Once they learn to submit to your authority, they will begin to build a relationship of trust with you as well.
These are just a few examples of the things that you CAN expect from your kids.  But these things don't happen by themselves.  Slow down and intentionally take the time to train, teach, model, and explain to your children.  By showing your kids the godly principles you want them to exemplify, you will fill your home and the world with peace, love, and blessing beyond measure.  So, what DO you expect?
Julie Bame is wife to Rich, mom to three beautiful girls, and a Contact Mom for Christian Family Heritage.  Rich and Julie are passionate to see the Kingdom come in all of life, but especially so in marriages and families.  They count it a great privilege to walk the journey of parenting with anyone who will join them.