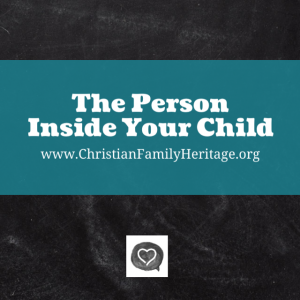 My mom passed away when she was 56. I was only 29.  I had two young children and had just had a kidney transplant two weeks before. At the funeral, my 6-year-old daughter looked in the casket and then looked at me and said, "That's not Grandma. Grandma is in heaven with Jesus. That is only her costume." Wow! What wisdom from a 6-year-old! Just five days earlier, standing by my mom's bedside, my daughter said "You go, Grandma. You go be with Jesus. I will miss you here, but you go."  With tears streaming down my cheeks, I learned a deep lesson as I observed my daughter's faith. We are not what we see on the outside. Our flesh is temporary but our spirit is eternal.
While we do not look at the things which are seen, but at the things which are not seen. For the things which are seen are temporary, but the things which are not seen are eternal.  2 Cor. 4:18 NKJV
For the Lord does not see as man sees; for man looks at the outward appearance, but the Lord looks at the heart.   1 Samuel 16:7b NKJV
It was in that moment that my 6-year-old taught me something. As a parent I need to focus on teaching my children how to grow their spirits (hearts), rather than just controlling their "costumes" (flesh). So often as parents, we fall into a pattern of do's and don'ts. We teach our children to control their flesh but forget about their hearts that are inside of them. When we get saved, our spirits come alive because of Jesus. Doesn't it make sense to focus our instruction and speak life to their spirits rather than teach them just to control their flesh? When we reach their hearts (spirits), the control of their flesh will follow. Teach your children that they are two people: their "costume"(flesh) and their "heart"(spirit). When they feed their hearts then they won't want to give in to their costumes as much. Speaking life to their spirits gives them the mind of Christ and eternal confidence in who they are in Him.
Cynthia Schrock was born in Ohio but grew up on the mission field with her parents in Quito, Ecuador. She married her wonderful husband Eric in 1990. They have two beautiful children: Ashley is 24 and Matthew is 19. In 2016 Cynthia completed a 13 year long journey of homeschooling. Eric and Cynthia have been involved in marriage and parenting ministry for 22 years. Cynthia is a Contact Mom, helping moms with solutions in their daily parenting struggles.  She has also authored a book on celebrating others called The Ultimate Gift of a Birthday.