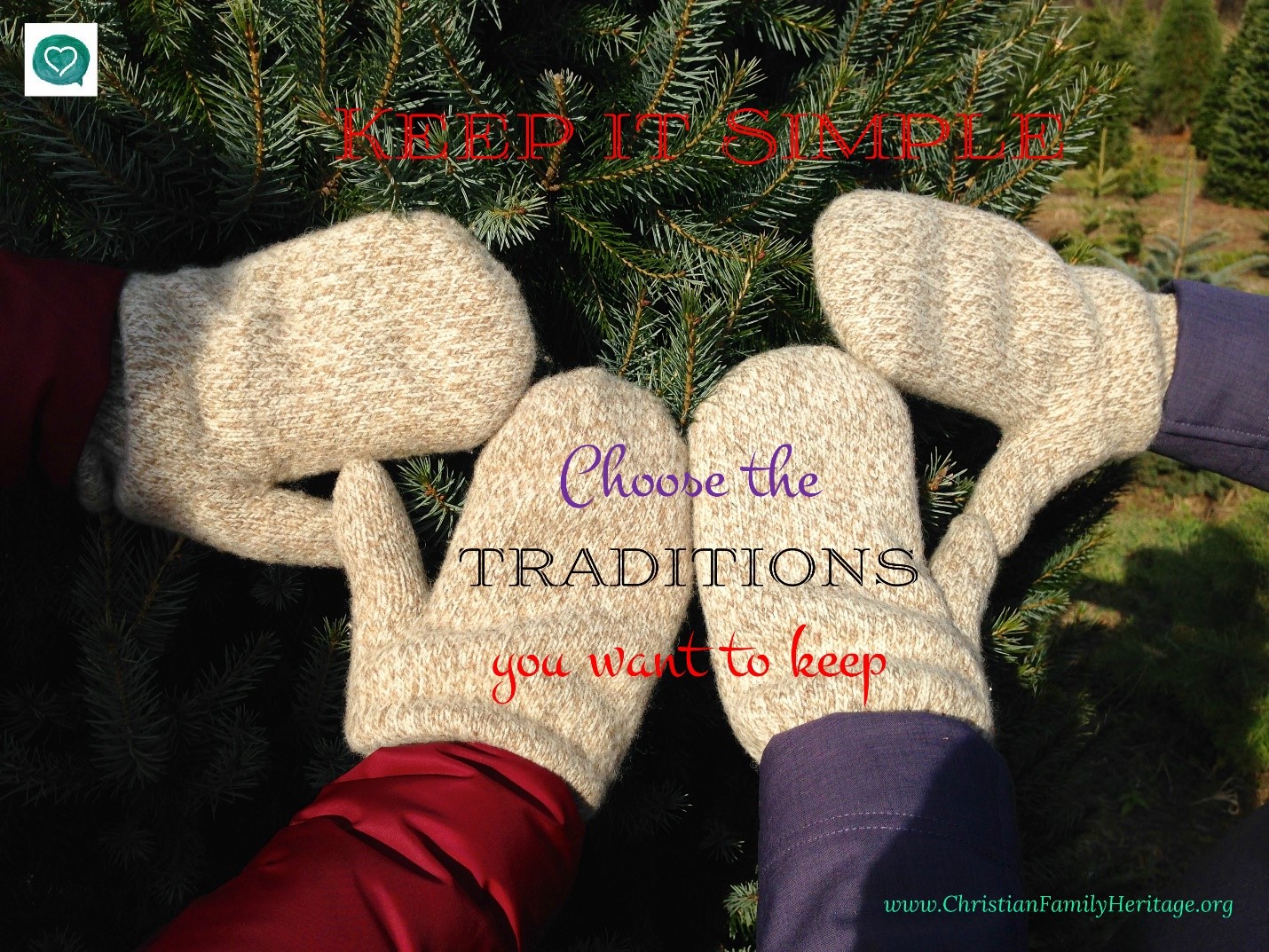 It seems once we enter the season of life called "parenting," time passes so quickly! Possibly because there are so many milestones that occur in our children's lives and we spend so much time and energy anticipating them.  Each "big event" such as the first Christmas, or the next birthday or a big game or an important recital…. whatever it is, we are always anticipating and reaching for the next thing.  Sometimes we can become so future-focused that we fail to enjoy the little snippets of time and joy the Lord provides and lose our focus on being content with today.
With that thought in mind, and Christmas drawing closer by the minute, how about slowing down to enjoy each day.  Let's not become so busy with the trimmings and preparations that the purpose of Christmas is lost in the shuffle.  If there are little ones in the home, consider lowering your expectations of the "perfect holiday," and concentrate on choosing one or two traditions you would like your children to remember.  Here's one mom's story:
Our family was blessed to be able to live overseas for several years for my husband's job.  When we would come back to the States for the holidays, we would make the most of our airfare and stay from Thanksgiving until the New Year visiting different family members.  This meant our own home remained unadorned for Christmas.  After all, why decorate when we wouldn't be there to enjoy it?  I fretted, wondering what kind of mom I was to skip decorating the Christmas tree or baking Christmas cookies…what tradition could I give to my children? 
The Lord ever so gently gave my heart awareness that we did have a tradition – one that involved being with family no matter what it took.  And it's true!  Whether we were with aunts and uncles in a hotel room or at a grandparent's house, we were together. My children may not have the kind of traditions I had grown up with, but I did give them the gift of FAMILY.  No matter what, No matter when, No matter where, we were TOGETHER! – we built relationships and made cherished memories.  And a few years later, when we were able to hang our ornaments, they were all the more precious as the boys "discovered" them all over again.
So lay down your expectations of a "perfect" holiday.  Choose the traditions you want to keep… whether it is those yummy sugar cookies, a special time to shop with Mom, or making that birthday cake for Jesus, keep it simple.  It really will be okay.  After all, you want your children to have pleasant memories of those special days, not one of a harried Mom who viewed the holidays as just one more thing to do and survive.
The ladies of the Christian Family Heritage Board trust that God will bless you and your families with a very special season in which to remember His love and guidance for you family.